Maximum Annual Income Limits:
1BED/1BATH
1 Occupant: $68,000 Max. Annual Income
2 Occupants: $77,680 Max. Annual Income
2BED/2BATH
3 Occupant: $87,360 Max. Annual Income
4 Occupants: $97,040 Max. Annual Income
3BED/2BATH
5 Occupant: $104,880 Max. Annual Income
6 Occupants: $112,640 Max. Annual Income
*Annual income must be equal to our below those in the chart above, on the number of persons living in the dwelling.
One Bedroom Apartment - 680 SF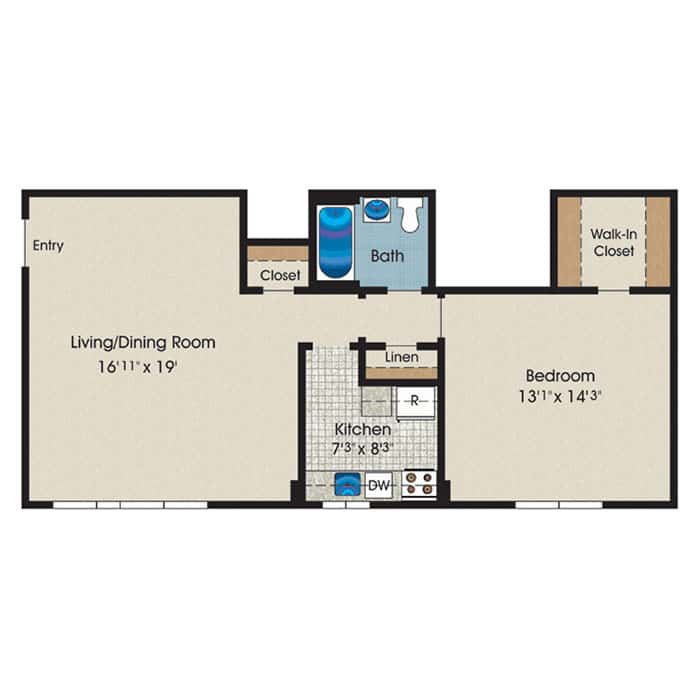 Two Bedroom Apartment - 755 SF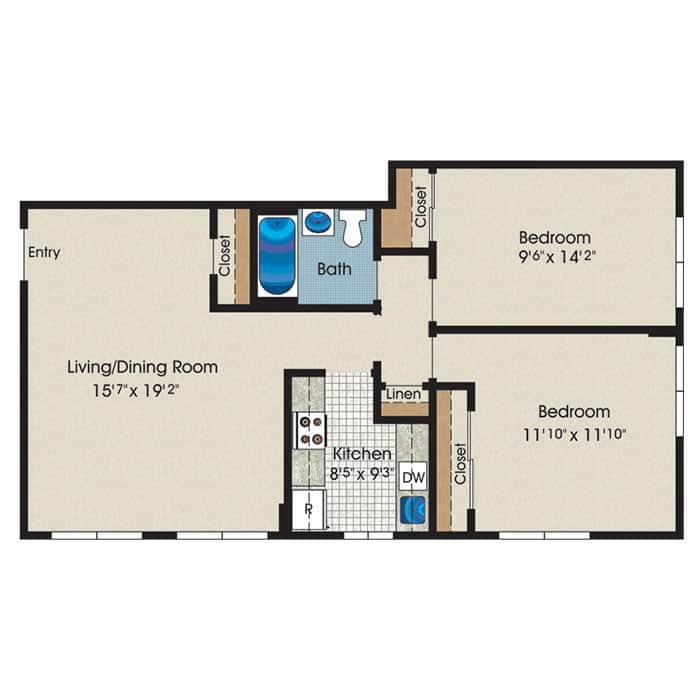 Two Bedroom Apartment with Patio - 825 SF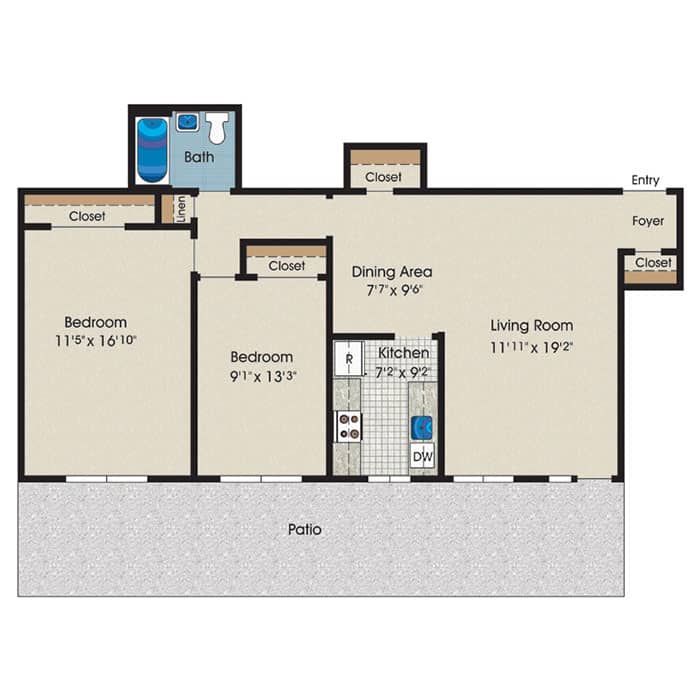 TWO BEDROOM APARTMENT - 825 SF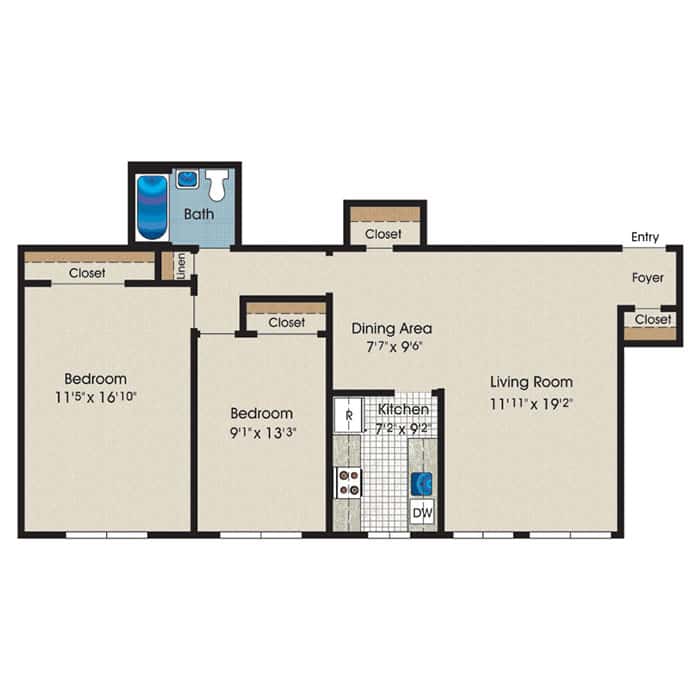 Two Bedroom Apartment with Patio - 945 SF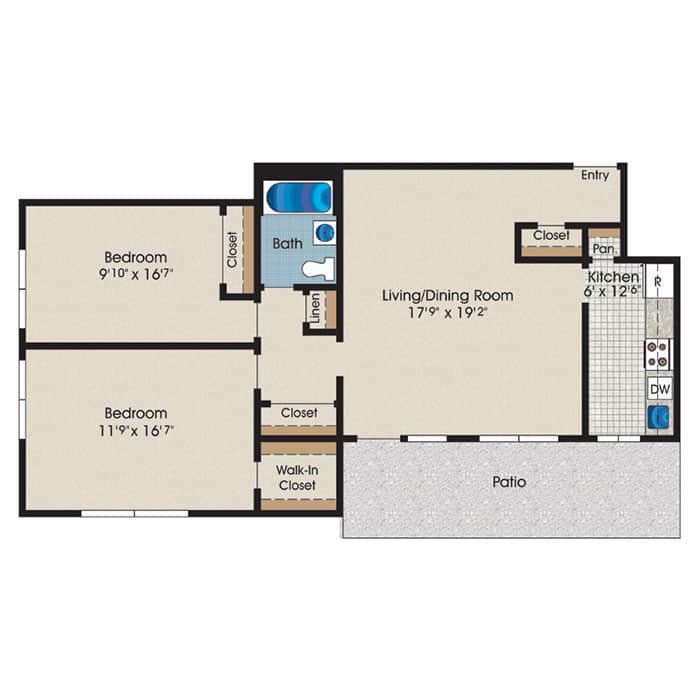 TWO BEDROOM APARTMENT - 945 SF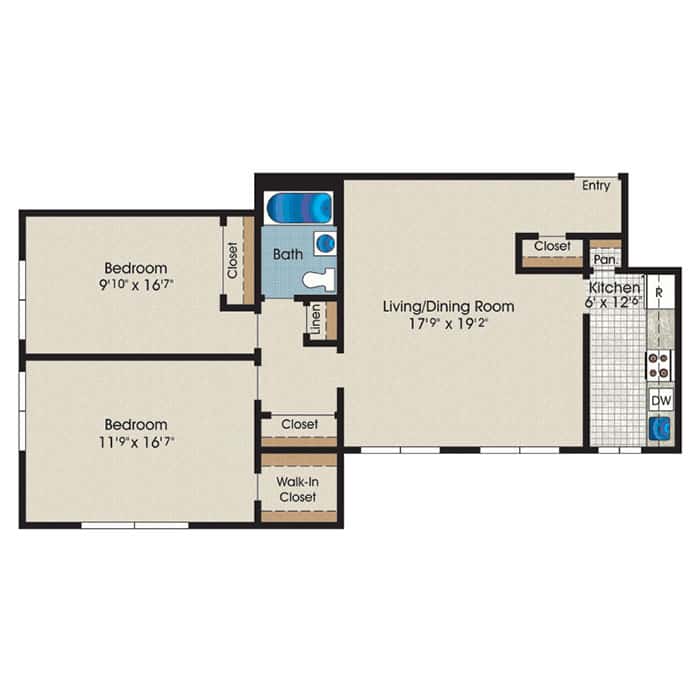 Three Bedroom Apartment with Two Baths and Patio - 1480 SF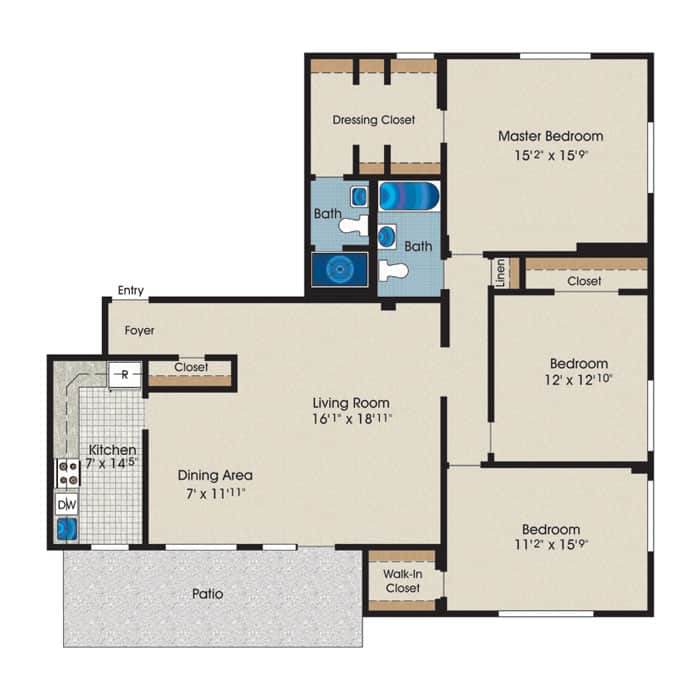 "
"
I moved in about 4 months ago. This is my first apartment by myself and I am very happy to call this place my home! I did a lot of research on places around here and decided on this. Honestly, I was a little worried about the apartments behind this place but after talking to the manager, I am happy to report she was right about us being off to ourselves! I love my apartment and I love sitting on my balcony since it overlooks the pool and the rest of the community. I work until 5 then go to Crunch fitness up the street so I get in late and there is always plenty of parking and light. I also see security drive through. And the staff here is great, the office and maintenance are friendly and always wave or smile. I'm definitely going to renew my lease!
Stephanie R.
"
"
I have been here almost 2 months, & I can't begin to express just how much I love it here…the grounds here are BEAUTIFULLY kept, the office staff are precious!! Sweet, and WANT to make us feel comfortable. Well I AM!!! I feel comfortable to get out & walk the neighborhood! I'm in a one bedroom, the bedroom is HUGE..I am upstairs, I have a BEAUTIFUL patio, great scenery. I've seen lovely deer…I have a fireplace!!! I'm sorry that I'm rambling on…but I FEEL VERY BLESSED HERE.. So if you're looking for a sweet place to call HOME….LOOK NO FURTHER…have a blessed day!!!"
Debbie B.
"
"
The staff is always responsive, service requests are handled quickly, the property is well maintained and quiet.
Jessica H.